Western Australia
Metropolitan Region Scheme (Beeliar Wetlands) Act 2021
Contents
1.Short title2
2.Commencement2
3.Terms used2
4.Metropolitan Region Scheme amended2
5.Effect of amendments2
Schedule 1 — Plan (indicative only)
Defined terms
<![if !vml]>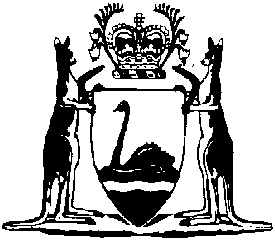 <![endif]> Western Australia
Metropolitan Region Scheme (Beeliar Wetlands) Act 2021
An Act to amend the Metropolitan Region Scheme to change the reservation of certain land in the Beeliar wetlands and for related purposes.
[Assented to 12 August 2021]
The Parliament of Western Australia enacts as follows:
This is the Metropolitan Region Scheme (Beeliar Wetlands) Act 2021.
This Act comes into operation as follows —
(a)sections 1 and 2 — on the day on which this Act receives the Royal Assent;
(b)the rest of the Act — on the day after that day.
(1)In this Act —
Metropolitan Region Scheme has the meaning given in the Planning Act section 4(1);
Plan means Plan Number 4.1651 held at the office of the Western Australian Planning Commission (established by the Planning Act section 7(1));
Planning Act means the Planning and Development Act 2005.
(2)An indicative depiction of the Plan is in Schedule 1.
4.Metropolitan Region Scheme amended
(1)The Metropolitan Region Scheme is amended by reserving the land shaded dark green on the Plan as "Parks and Recreation".
(2)The Metropolitan Region Scheme is amended by zoning the land shaded red brown on the Plan as "Urban".
(1)The amendments effected by section 4 have effect as though the amendments were enacted under the Planning Act.
(2)Nothing in this Act affects the operation of the Planning Act with respect to amendments to the Metropolitan Region Scheme as amended by this Act.
Schedule 1 — Plan (indicative only)
[s. 3(2)]
<![if !vml]>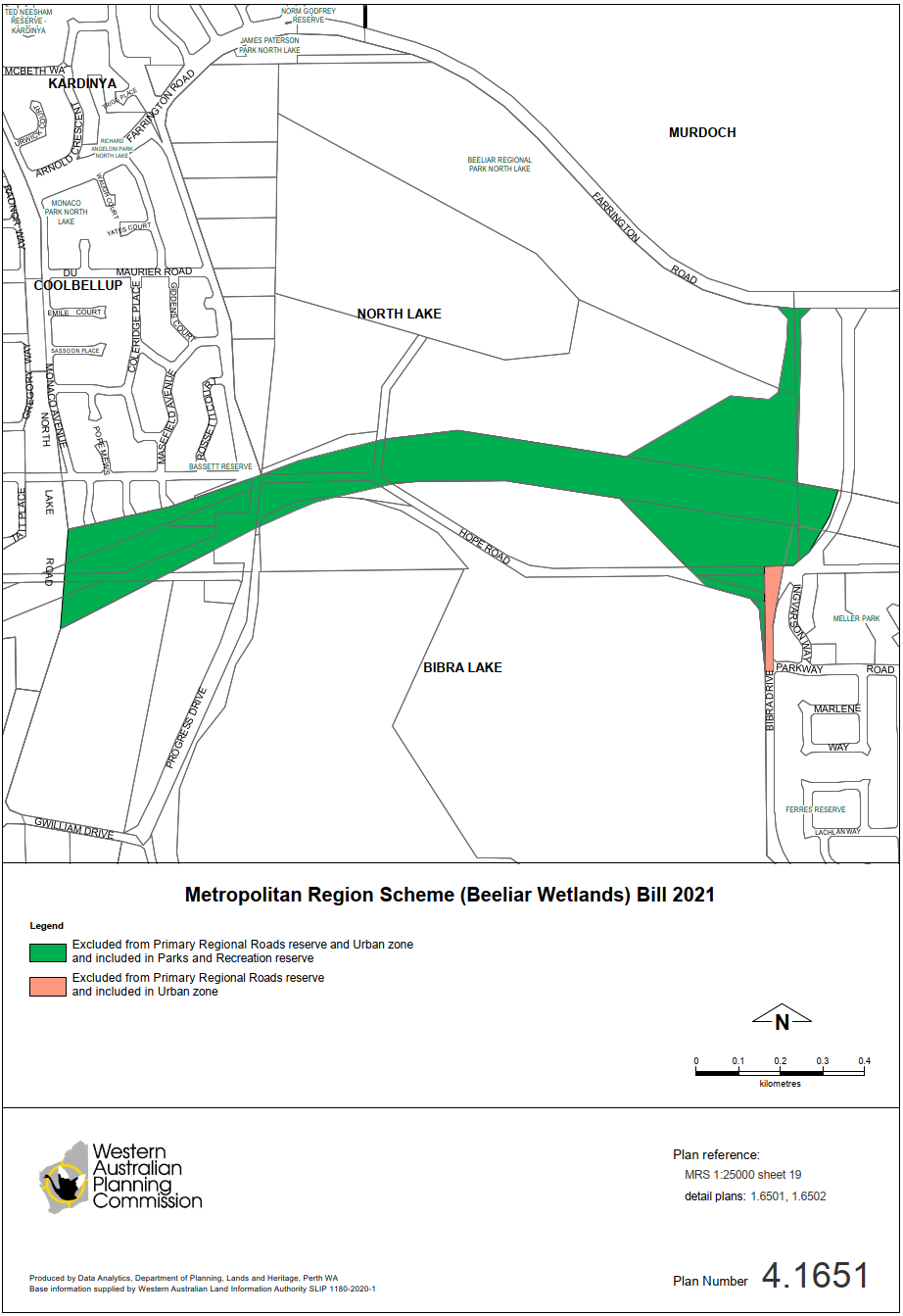 <![endif]>
<![if !vml]>

<![endif]>
[This is a list of terms defined and the provisions where they are defined. The list is not part of the law.]
Metropolitan Region Scheme3(1)
Plan3(1)
Planning Act3(1)
© State of Western Australia 2021.

This work is licensed under a Creative Commons Attribution 4.0 International Licence (CC BY 4.0). To view relevant information and for a link to a copy of the licence, visit www.legislation.wa.gov.au.

Attribute work as: © State of Western Australia 2021.

By Authority: GEOFF O. LAWN, Government Printer