Western Australia
<![if !vml]>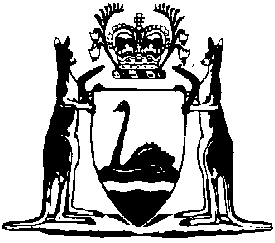 <![endif]>

Judges' Salaries and Pensions Amendment Act 2007
An Act to amend the Judges' Salaries and Pensions Act 1950.
[Assented to 21 December 2007]
The Parliament of Western Australia enacts as follows:
This is the Judges' Salaries and Pensions Amendment Act 2007.
This Act comes into operation as follows:
(a)sections 1 and 2 — on the day on which this Act receives the Royal Assent;
(b)the rest of the Act — on the day after that day.
The amendments in this Act are to the Judges' Salaries and Pensions Act 1950*.
[*Reprint 5 as 19 September 2003.
For subsequent amendments see Western Australian Legislation Information Tables for 2006, Table 1, and Act No. 77 of 2006.]
(1)After section 6(2aa) the following subsection is inserted —
"
(2ab)Where a Judge retires on attaining the age of 70 years having served as a Judge for less than 10 years, the Judge is entitled to a pension at a rate equal to the percentage ("P%") of the current judicial salary calculated using the formula —
<![if !vml]>

<![endif]>
where —
D1is the length of service as a Judge, expressed in days;
D2is the number of days in the period of 10 years ending on the day on which the Judge retires.
".
(2)Section 6(2b) is amended by deleting "or (2aa)" and inserting instead —
" , (2aa) or (2ab) ".
<![if !vml]>

<![endif]>